The Coffee Professional - The Roaster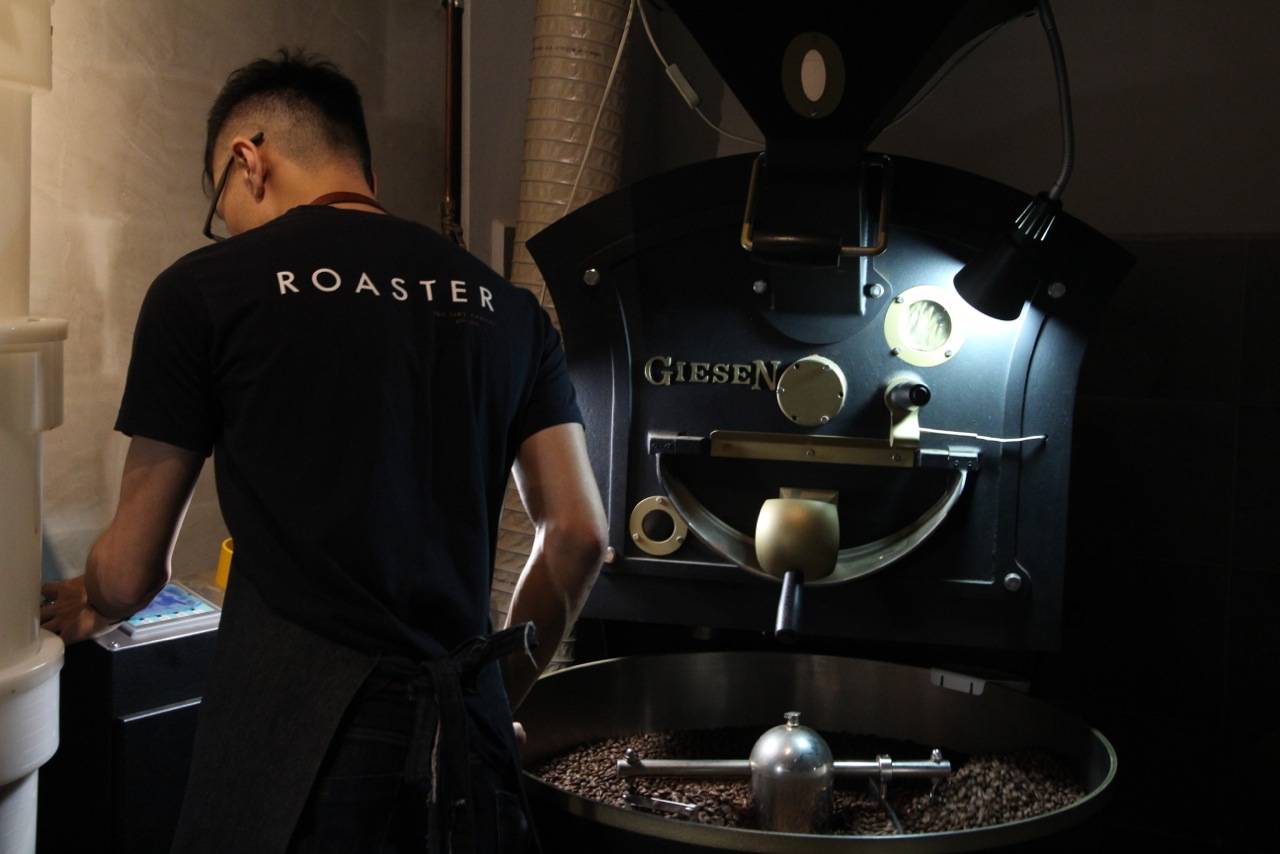 Disclaimer: This article is not meant to devalue or play down anyone that either roasts for a business they have started on their own, or is seeking to do so, despite my strong opinions. Instead, I do hope that this article will encourage and give some insight to anyone looking to consider roasting as a serious career choice
Being a roaster isn't just about being able to buy, roast or sell coffee anymore. It's so easy, especially in Singapore, to do so. The barrier for entry to starting your own coffee roasting brand has been brought so low that anyone with a mild interest in turning green beans brown could reasonably do so and execute that in a short time thanks to co-roasting spaces
So in this climate, how do you differentiate yourself from the rest of the roasters out there? How are you, someone pursuing a career or just starting a career in coffee, going to stand out and move a level-up and grow in your skill set? I'm going to share with you some of the ways I grew in my own career and how to build reputation. And no, it does not involve roasting expensive coffee
The Career Roaster - A Mindset
Before we get into this, let me just share that working as a roaster isn't just about being good at roasting coffee.
To me, if you seriously want to consider yourself a roasting professional, you have to be hireable and reliable as a roaster in a business. That means being well-versed in roastery operations, being up to date in the coffee industry in terms of what is happening at origin, being customer oriented, and being good at taking charge of your own machine maintenance.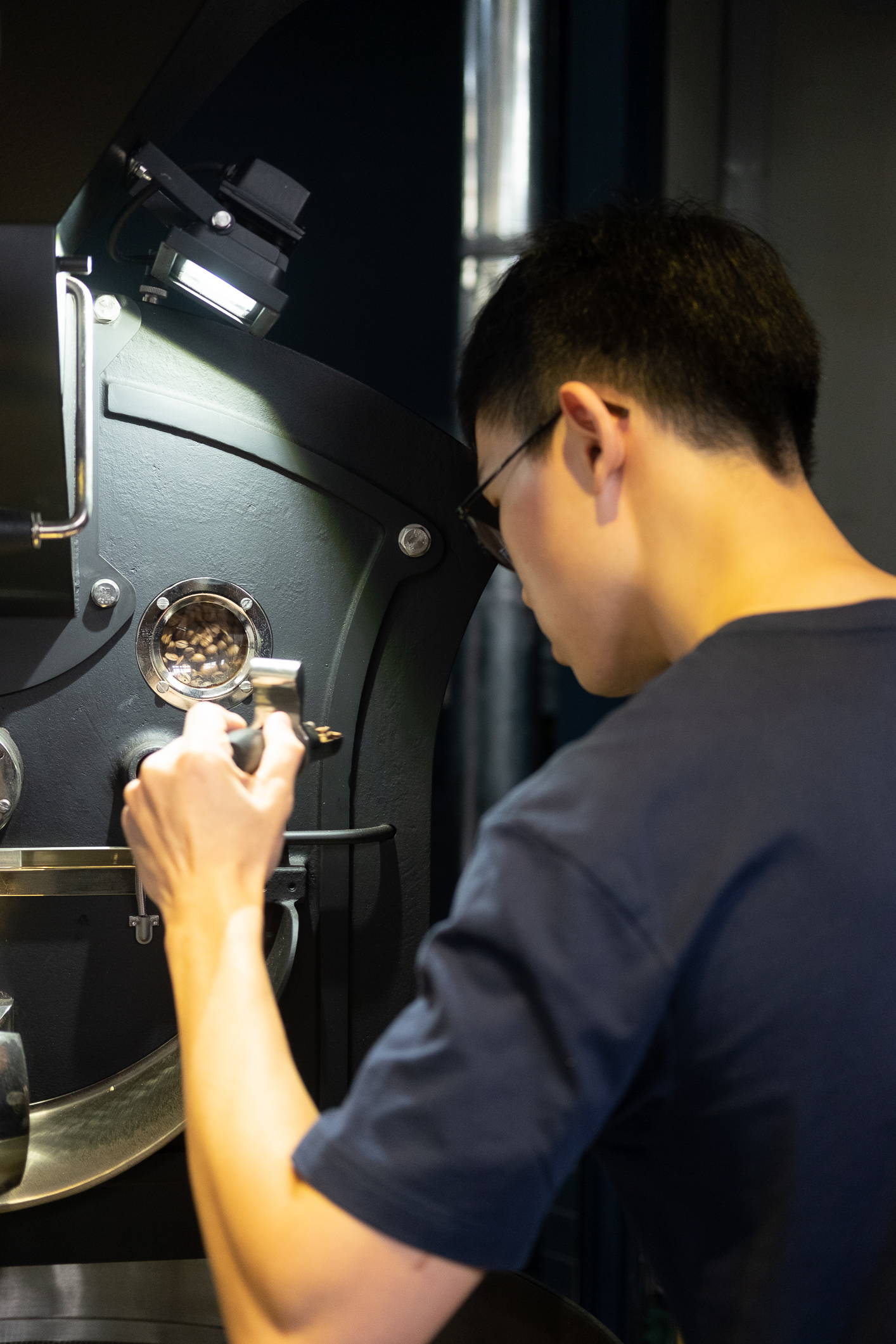 The Question You Should Ask Yourself: Am I Confident That Other Big Roasting Companies Will Hire Me To Be A Part Of Their Team?
I've spent 3 years roasting coffee under different companies, spending more time understanding value chain, management and machine maintenance that made me a better roaster. After all, your machine is your tool and you should understand it as much as possible
Roasting coffee commercially isn't something to be taken lightly. It is a professional skill that companies invest a lot in to achieve their goals. It's okay if you're trying to pick it up as a skill set and learning the ropes to becoming a career roaster. I'd like to share a few tips and skills to pick up to help you if you really want to take this route seriously.
There's a big difference between being able to roast coffee and being hireable as a roaster

#1 Actually Work For A Roasting Company
The only way you are seriously going to learn about roastery operations, machine maintenance, and be involved in the value chain is to actually work for a roasting company. There is no other way to learn about roastery operations, planning, quality control, maintenance and all these relevant and important skills without actually working for a company that has all these tasks for you to learn the procedures in operating a sizeable roastery
I worked for 3 years between a few roasting companies. Every company had a different ideology in maintenance, management of workflow, roasting and QC philosophy. It pays to be well exposed in a professional environment where you learn from others. I learned so much about the roasting trade through the businesses that I worked with that I wouldn't have learned operating on my own.
Roasting is a lonely job. Be prepared to spend many late nights alone packing coffee, or struggling to reassemble a part of your roaster, or trying to clean your exhaust vents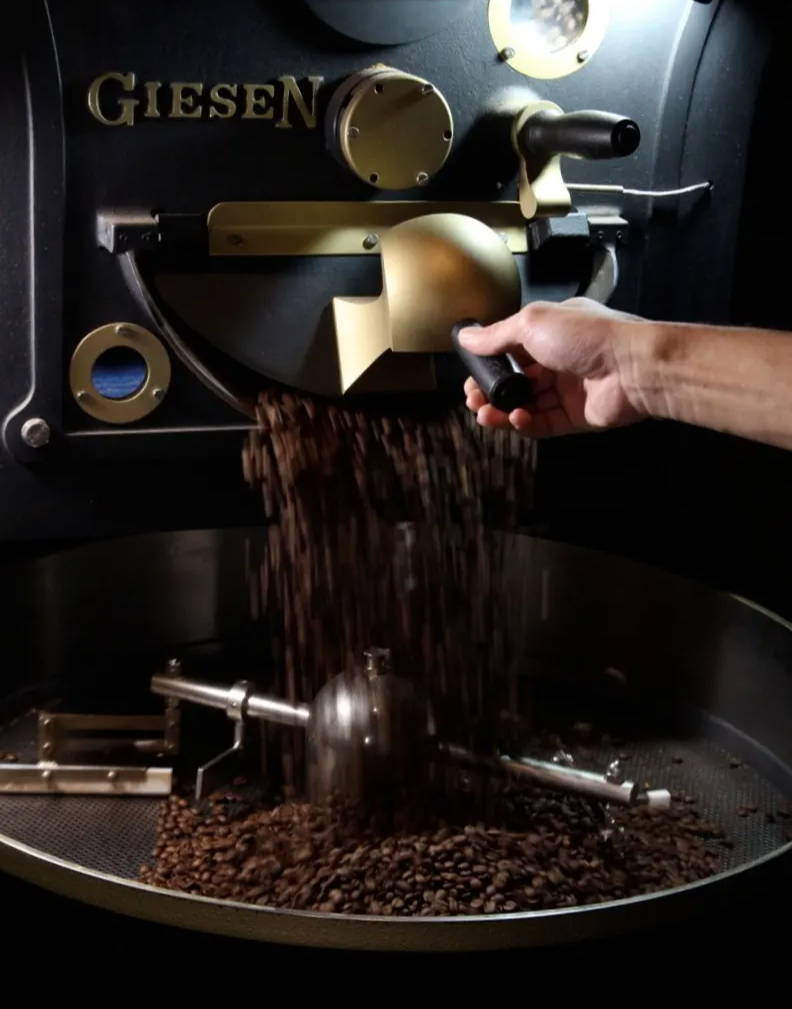 #2 Understand Roastery Setup, Roasting Machinery & Roastery Maintennance
As a roaster, you should consider yourself well versed in everything in the roastery, or at least strive to be. That means learning about what your machine needs in terms of the exhaust set up, power, gas pressure, filter systems and everything else in the roastery.
Think about it: What if one day a company hires you to take on the job that their head roaster just left? Are you skilled and well versed in being able to pick up where they left off just by looking at the roastery?
In my first roasting job, I was fortunate (or unfortunate) enough that my main machine was constantly breaking down because of a software patch issue. It was a frustrating season that grew me quickly as a professional. I was constantly on skype with the manufacturer in Europe, doing set up changes, troubleshooting issue after issue. It was a frustrating season, but out of that I learned how to take apart my machine and put it back together many times
The added benefit of this experience was that I was forced to roast on many different models of roasters around that time. I had many good friends that would rent their own machines for me to work on, and it was a really rewarding experience to discover how different machines worked and how they affected my coffee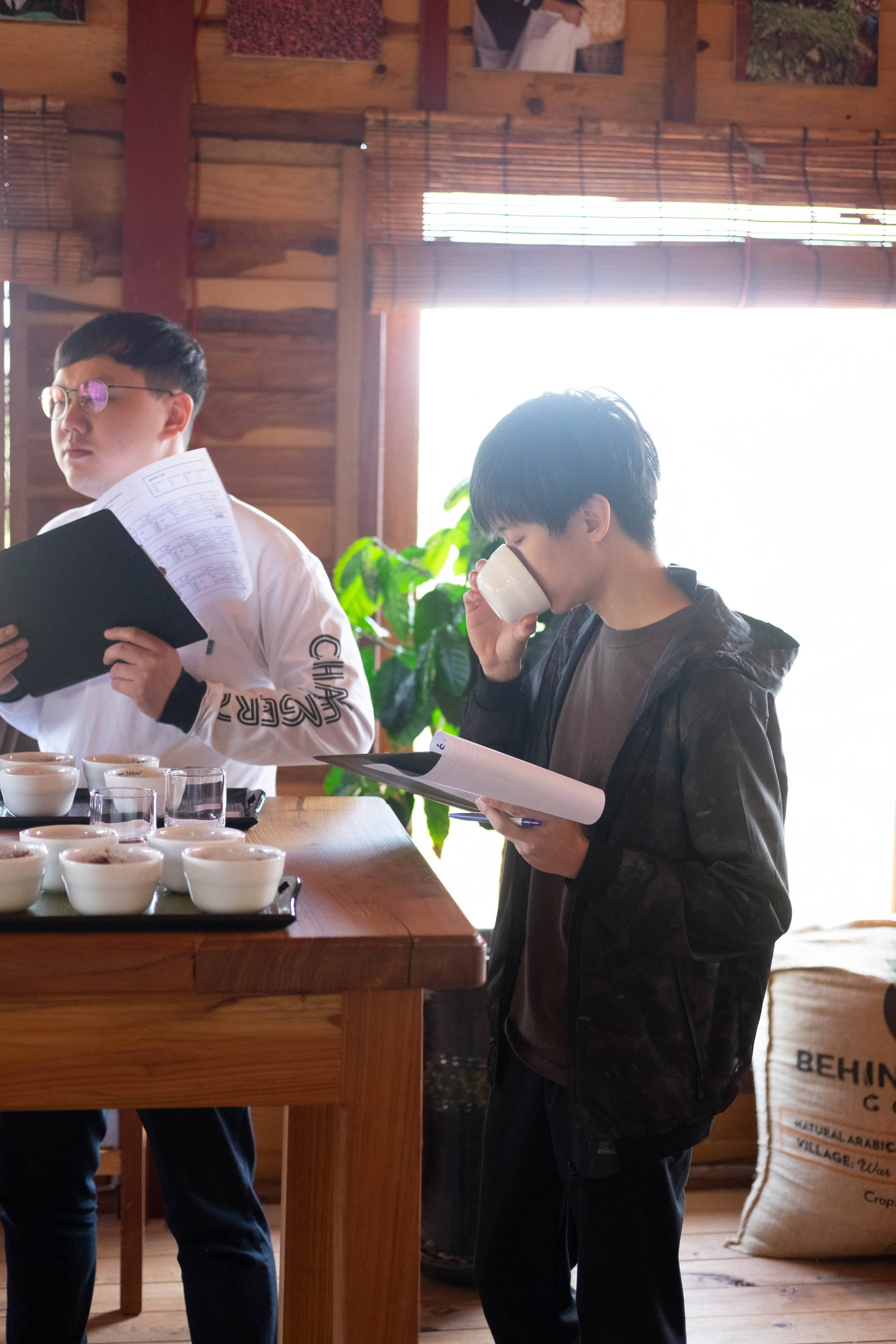 #3 Get to know more about your supply chain
As a roaster, your trade is in green coffee. You should be concerned about what is happening in origin because that is where your livelihood comes from. Other people will be affected by the buying decisions you make. Spend the time to speak to your importer, supplier or exporter about the origin. Travel there if you can and you will find yourself curating coffee beyond just finding the tastiest ones
There are producers out there that roasters should support and should bring to the consumers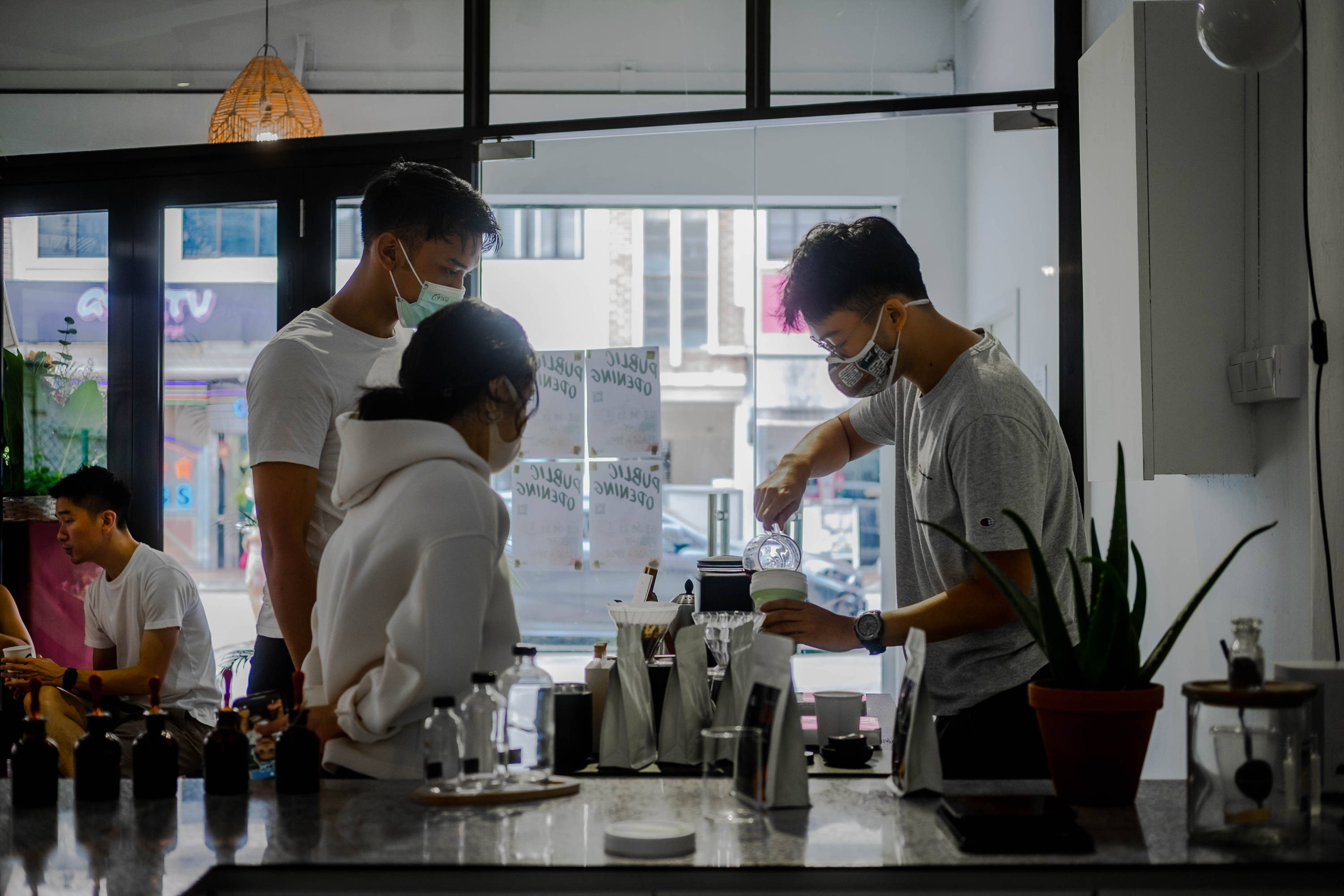 #4 Customer Empathy
Lastly, I want to make a point that you still need to satisfy the customers that you serve. That brings us to the question of what kind of roaster you want to brand yourself as and who you want to be drinking your coffees. There's nothing wrong with wanting to buy the highest end coffees, or even purchasing the middle range coffees that other roasters are carrying. At the end of the day, I believe that roasting and curation is all about presentation. Know that you are only a messenger, and a roaster only packages the experience for the customer.