La Kopi 2019:
A Barista's Guide

Published by Byron Lim in Quarterlife Coffee Roasters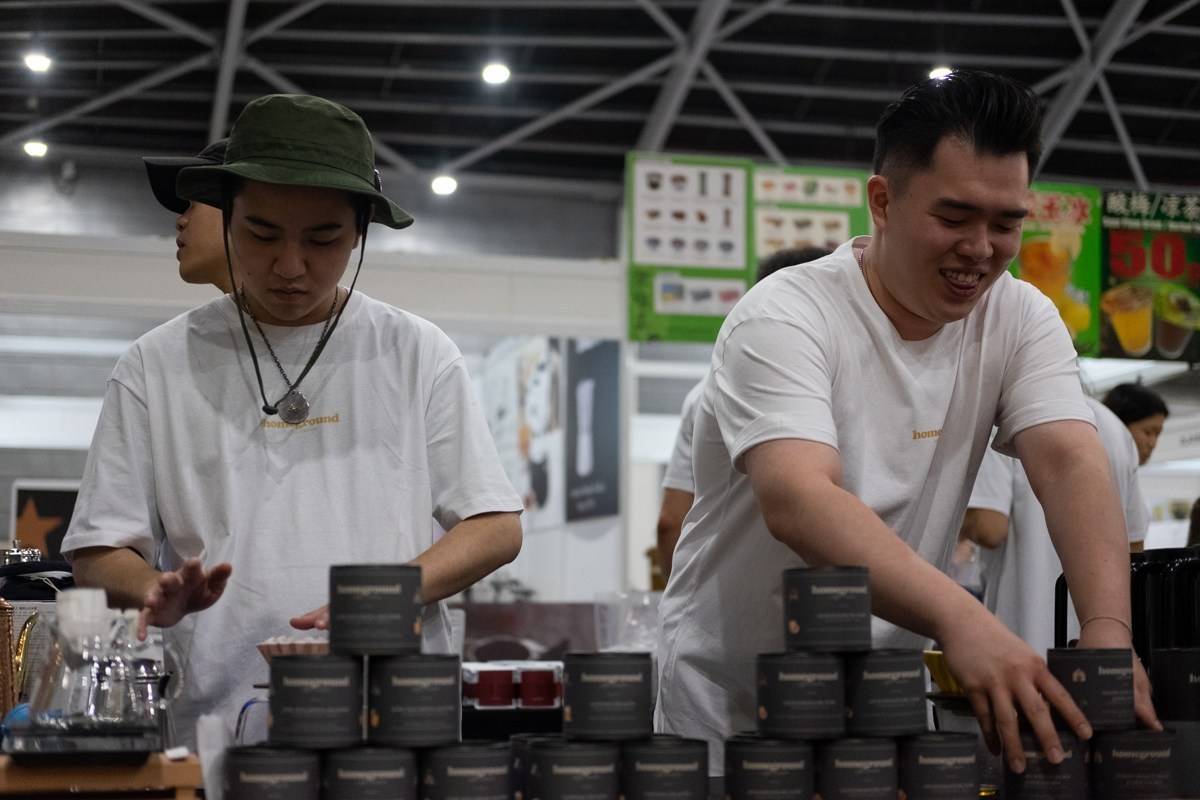 Instead of another coffee festival, we've got a new one on the block this year: La Kopi. A homage to the traditional term "La Kopi" in local coffee shops, this event brings the best of specialty coffee and traditional coffee together in one place.
We expect a buzzing show filled with activities over 3 exciting days! More than the hype of having the best of both coffee styles at once, La Kopi is really about our shared love for coffee in whichever form you prefer, whether that's kopi-o gao or a flat white. If you're planning on heading down and seeing what the coffee community is all about, we'd like to recommend these events and exhibitors to check out:
Events – Singapore National Coffee Championships 2019

If you've always wondered why our coffee community gets extremely busy at the beginning of the year (and stressed while in a perpetual, sleepless caffeine daze), that's because most of us are preparing for the Singapore National Coffee Championships. One of the biggest, if not the biggest, events in specialty coffee that sees our baristas take the stage as they compete for the title in various categories
It's an exciting time as we get together to learn, share, and present the culmination of our skills and passion in coffee, in hopes of being crowned the Singapore national champion. 
But beyond this competitive spirit, the National Coffee Championships brings us together to celebrate one another's efforts and learn from one another as we champion better coffee in Singapore
This year's SNCC is split between 2 shows, with the Singapore National Barista Championship (SNBC) and the Singapore National Brewer's Cup (SNBrC) happening at La Kopi. The Singapore Latte Art Championship, Cup Taster's Championship, and Coffee in Good Spirits Championships will be held at Cafe Asia 2019, happening in March (We'll report on this one as well!)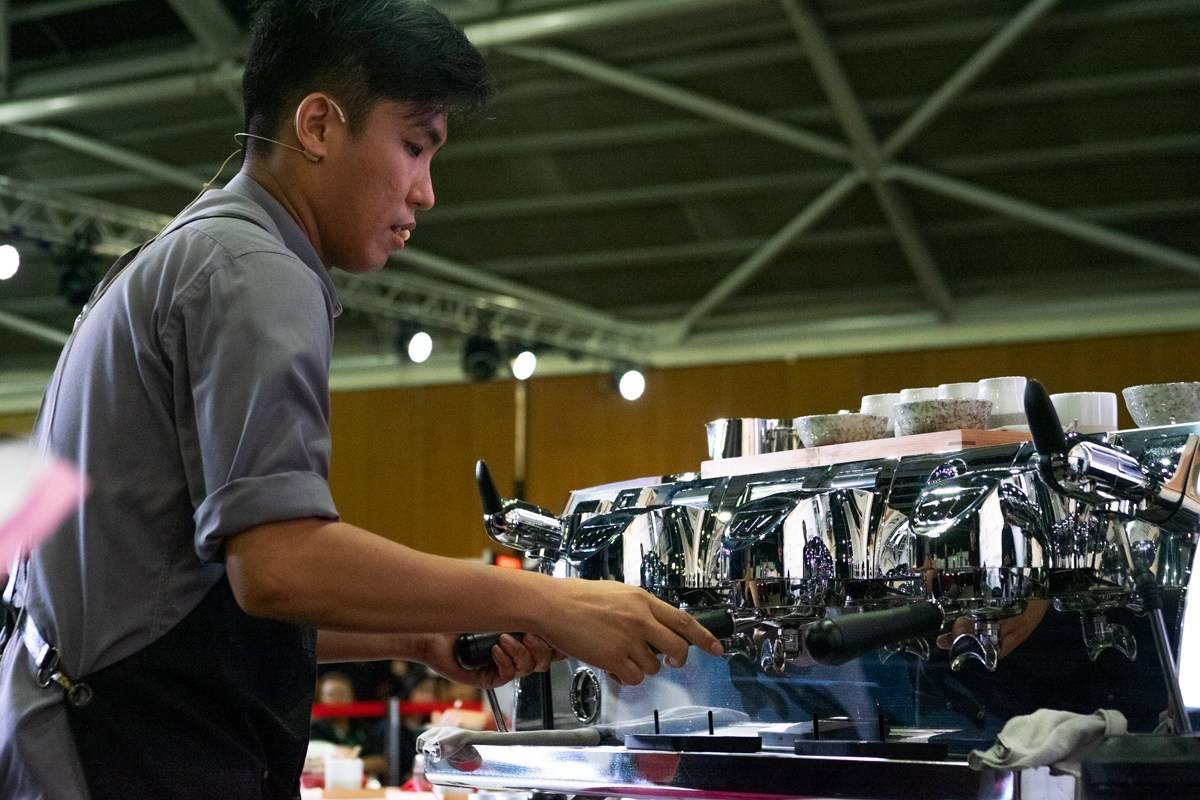 In the Barista Championship baristas deliver an intense 15-minute presentation in which they serve 3 courses of espresso-based beverages. Competitors must serve an espresso, a milk beverage, and a creative signature drink to 4 sensory judges, with an accompanying presentation. It's an awe-inspiring spectacle, where the friendly barista making your usual coffee order takes it to the next level. Expect to see some crazy, mouthwatering creations, especially in the Signature Drinks segment.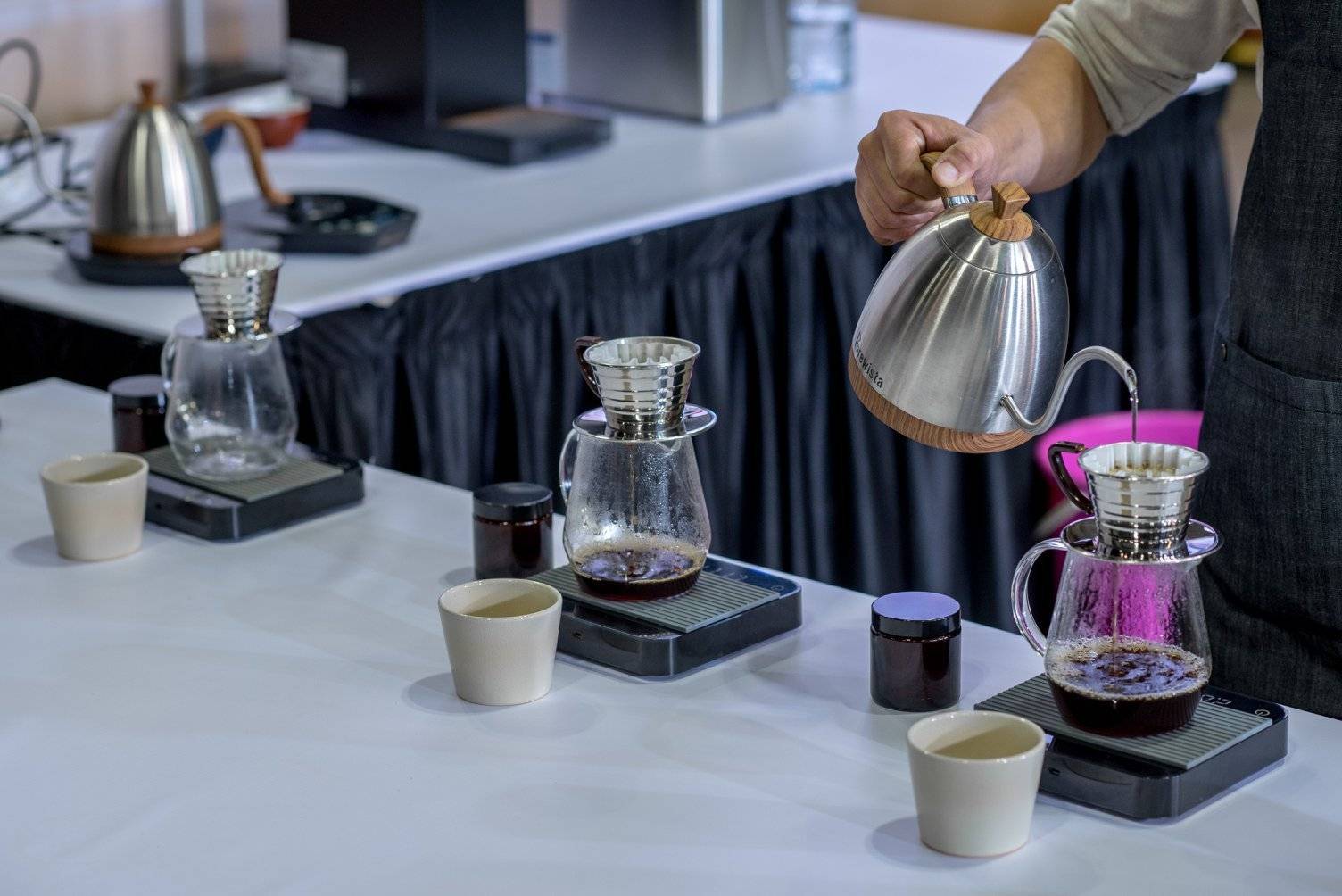 The Brewer's Cup, on the other hand, is a test of precision and skill. Baristas brew their way through 2 rounds of competition – Compulsory and Open Service – using  only manual brew methods.
In Compulsory Service, baristas brew the same mystery coffee to using the same water and grinder in a test of individual skill. In Open Service, baristas turn up the heat: they have10-minutes to prepare and present the judges a coffee of their choice. The SNBrC is a great way to level up your-home brewing game and get inspired by the best methods are baristas are using today. 
Homeground Coffee Roasters & Roasters from Japan

---
Our dear friends Homeground Coffee Roasters are exhibiting again, and they've brought the party with them! Some of our favourite roasters from Japan – Trunk Coffee, Hoshikawa and And Coffee Roasters – share some love and good coffee roasted across the ocean. Check them out for some amazing brews and super delicious beans to stock up on.
Cupping Room from Hong Kong and Taster's Coffee from Taiwan
---
Big names in the overseas coffee circles are coming down to share their take on coffee. Now is your chance to taste samples from these roasting greats without having to book your next flight up.
Local champions
Tad Coffee
---
Local barista champion Terence Tan will be exhibiting at his booth, Tad Coffee. Say hi to him, taste coffees from our own local legend, and maybe ask him about what it takes to be a Singapore champion!
What is Quarter Life Coffee?

Author Byron Lim / Category Caffeine Buzz / Published: Aug-08-2018
Author Byron Lim / Category Faces of Coffee / Published: Mar-23-2019